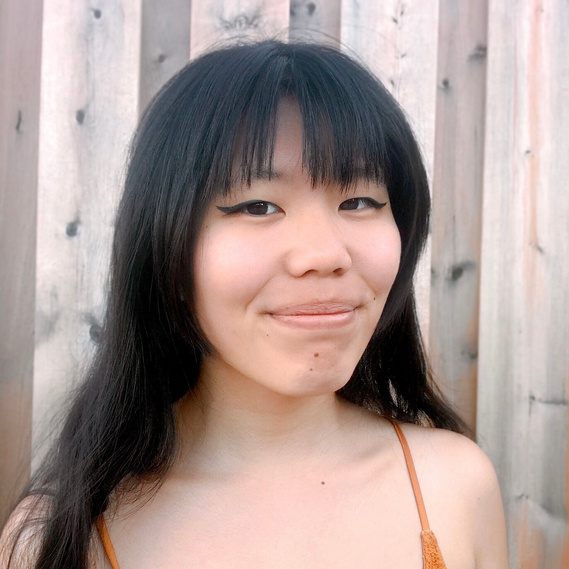 Hello! My name is Joan Lee
.
I'm a professional illustrator and designer working out of Tkaronto/Toronto.
A huge nerd for coming-of-age stories and pop culture, I am a visual storyteller with most of my work being defined by an exploration of colours and textures. Through our collaboration, I aim to bring your ideas to life! My interests include gardening, ceramics, experimental cooking + baking and cycling by the lake~
I am available for work and am practiced in painting, lettering, layout design and motion work with hopes to work in children's books and visual development.

Fun fact: My best ideas come to me when I'm first awake, before that sweet, sweet first sip of coffee ☕
Let's collaborate and make some art!
I'm best available through email at hello@ejoanlee.com
Please include in your email a brief of your project and illustration needs as well as your timeline and project budget.

Once we have completed our introductions and discussed the project details, you can expect from me the following pipeline.
🌱 Planning Phase: During this stage, I will present to you black and white thumbnails and sketches to begin visualizing the direction of the final illustration.

🌿 Production Phase: A sketch will be chosen and from here we will work closely together to refine the design. This is also where most of the revisions for the design should be discussed.
🌳 Final Product: The complete final artwork will be sent to you! During this stage minor revisions can be done, but any major changes to the artwork will include an additional hourly rate which will be billed separately.
*Exceptions are made towards sketches and revisions for larger-scale projects that require a more in-depth approval process.
Select Client List
Jam Filled Inc.; Embreate Inc.; Mi Concept + Design; eServus Online Concierge Services; koPo Inc.; Sticky Brain Studios Inc.; Slizzard Inc.
Exhibitions
Magic Shop, BTS Exhibition 2018; Sheridan College 2017 Illustration Graduation Exhibition,'UNSEEN'